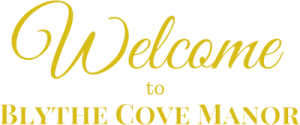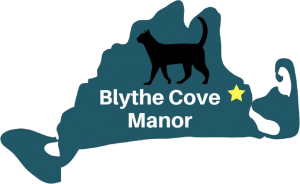 A bed and breakfast needs to offer two things: a beautiful, restful night's sleep, and a delightful, delicious breakfast.
At Blythe Cove Manor, the proprietress, Blythe Calvert, serves her guests with grace, dedication, with a little bit of magic.
Every day Blythe offers something different for her guests to partake, but homemade muffins fresh from her Aga cooker are always available.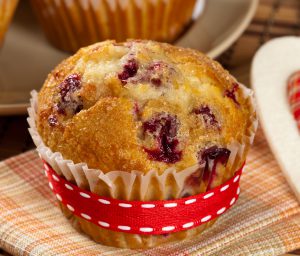 Cranberry Muffins
Ingredients
1 cup fresh or frozen cranberries, quartered
8 tablespoons granulated sugar, divided
1¾ cups all-purpose flour
2½ teaspoons baking powder
¼ teaspoon salt
1 egg
¾ cup milk
1/3 cup vegetable oil (or unsweetened applesauce)
1 teaspoon grated lemon peel, optional
cinnamon-sugar
Preheat the oven to 400ºF (200ºC, Gas Mark 6). Sprinkle the cranberries with 2 tablespoons of sugar; set aside. In a large bowl, combine flour, baking powder, salt, and remaining sugar. In a small bowl, beat the egg, milk, and oil/applesauce; stir into the dry ingredients just until moistened. Fold in the cranberries and lemon peel (if used). Sprinkle with cinnamon-sugar. Bake for 18 to 22 minutes or until muffins test tone (insert a toothpick in the middle; if it comes out clean—they're done). Cool for 10 minutes; remove from the pan to a wire rack.
Yield: 12 muffins

For sturdier fare, Blythe takes to her cooker for a hearty dish that will send her guests on the road to check out beautiful Martha's Vineyard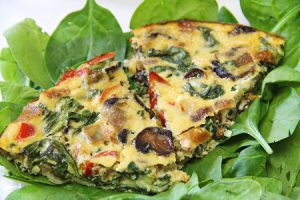 Spinach and Mushroom Fritata
Ingredients
2 tablespoons butter
3 cloves garlic, minced
1⁄2 cup onion, sliced
8 ounces mushrooms, quartered
2 cups fresh spinach, chopped
6 eggs
1⁄2 teaspoon salt
1 dash pepper
1⁄2 cup grated parmesan cheese
Melt the butter in an oven-proof skillet. Add the garlic, onions and mushrooms cooking until the onions are translucent. Add the spinach, saute for 2 minutes. Beat the eggs, salt and pepper together. Pour over the mixture in the skillet, stirring to combine. Cook the eggs for about 4 minutes, the eggs will be almost but not quite set and still moist on top. Sprinkle with the cheese and put in oven. Broil 6″ from heat for 3-4 minutes or until the eggs are set and the cheese is lightly browned.
Yield: 2-3 servings