A Tori Cannon-Kathy Grant Mini Mystery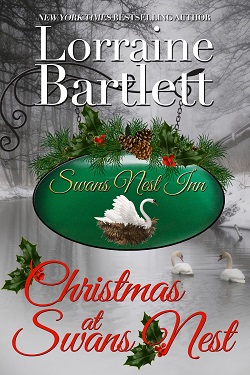 Kindle US | Kindle Worldwide
Apple Books | Kobo | Nook | Smashwords
The holidays are fast approaching, and Kathy Grant is hard at work on the renovations of her soon-to-be bed and breakfast. An unexpected winter storm disrupts her friends' plans, and it looks like her B&B will have to open a little early. And then there are the cryptic notes that hint of a treasure to be found somewhere in the house. Will Kathy and her friends find a cache of cash in their Christmas stockings?
Includes Kathy's Holiday Cookie Recipes! 

"This takes place right at Christmas time, and anyone who has ever lived on the Great Lakes knows about Lake Effect Snow. And Lorraine sure shows how that snow can change best laid plans. And yet they have a happy adventure thanks to the weather!"
WATCH THE VIDEO!
Check out a map of the Cannon Compound & Swans Nest Inn!