Preview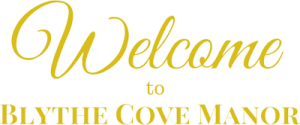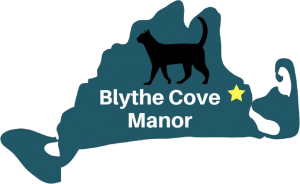 Blythe Cove Manor is a beautiful bed and breakfast located on Martha's Vineyard, Massachusetts. It was the brainchild of three authors; Kelly McClymer, Shirley Hailstock, and myself, and based on the HGTV 2015 Dream Home. We felt it was the perfect place to tell the stories set in our (not so) imaginary B&B.
Want to learn more about Blythe Cove Manor?  Click here!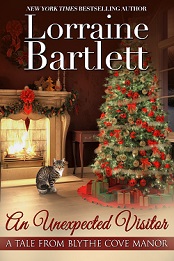 An Unexpected Visitor
All is quiet at Blythe Cove Manor as its proprietress, Blythe Calvert, anticipates a peaceful holiday along with her cat, Martha. But then a taxi pulls up and drops off a troubled, runaway teen looking for a safe haven. Can the magic of Blythe Cove Manor heal this young girl's aching heart?
Kindle US | Kindle Worldwide | iBooks
Kobo | Nook | Smashwords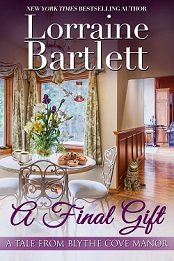 A Final Gift

Will anything heal the pain of a grieving daughter? When a trip meant to be a gift of a weekend trip together turns into a painful solo journey, can the magic of Blythe Cove Manor help heal Jenny Taylor's soul?
Get it from:
Kindle US | Kindle Worldwide | iBooks
Kobo | Nook | Smashwords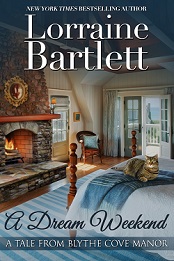 My story (originally titled Sweet Dreams*) is
A Dream Weekend.
Serious life changes have pushed Paige and Alex Campbell to the brink of divorce.  Still, they win a weekend at lovely Blythe Cove Manor and experience vivid dreams that take them back in time. Is there a chance this magical place inspires the nighttime fantasies that could help them fall in love again?
Available from:
Kindle US | Kindle UK | Kindle Worldwide | iBooks
Kobo | Nook | Smashwords