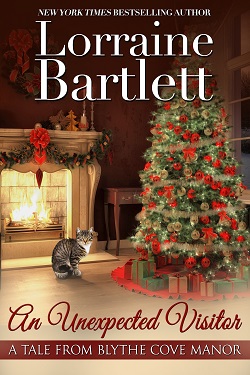 A Tale From Blythe Cove Manor (#3)
All is quiet at Blythe Cove Manor on beautiful Martha's Vineyard as its proprietress, Blythe Calvert, anticipates a peaceful holiday along with her cat, Martha. But then a taxi pulls up and drops off a troubled, runaway teen looking for a safe haven. Can the magic of Blythe Cove Manor heal this young girl's aching heart?
Kobo | Nook | Smashwords  | Google Play
Read the other Blythe Cove Manor Stories.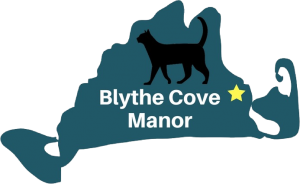 What Amazon Readers Are Saying About AN UNEXPECTED VISITOR:
"A story about caring and understanding and wanting the best for another human being. I enjoyed it very much. And the food sounds absolutely amazing."
— Texanne
"This sweet magical story takes you through so many emotions. Sadness, fear, mistrust, joy, love, hope and dreams of a better future. I would love to spend a few nights at this inn. Chances are high you will find the start for healing no matter how rough things have been."
— Beverly J. M.
"Again Blythe successfully helps repair the tarnished lives of her guests at Blythe Manor. I was surprised I read all three books in the series even though this type of writing isn't what I normally read but Lorraine Bartlett is an outstanding writer."
— Michael M.
"A lovely holiday story of peace, love and the importance of charity to others."
–Kuzlin
"Delightful and the author writes with empathy in her heart!"
–Lin C.