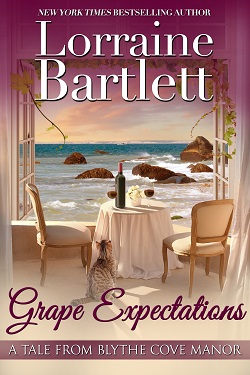 A Tale From Blythe Cove Manor (#4)
Dolly Madison is a young heiress who comes to Martha's Vineyard with an agenda to discover and taste the great wines of this picturesque island off the coast of Massachusetts … only to learn there are none. What she will find, however, is far more enticing.
Available from:
Kindle US | Nook | Apple books | Kobo | Smashwords  | Google Play
Blythe Cove Manor is a beautiful bed and breakfast located on Martha's Vineyard, Massachusetts. It was the brainchild of three authors; Kelly McClymer, Shirley Hailstock, and myself, and based on the HGTV 2015 Dream Home. We felt it was the perfect place to tell the stories set in our (not so) imaginary B&B. Scroll down this page to find Blythe Cove Seasons, a FREE guide to our magical inn and learn more about Martha's Vineyard.
Want to learn more about Blythe Cove Manor the B&B? Click here!
---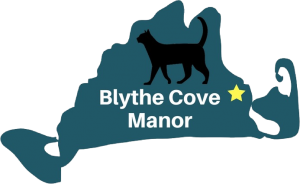 ---
WHAT AMAZON READERS ARE SAYING ABOUT GRAPE EXPECTATIONS…
"A short story that has a wealth of lessons about our approaches to daily life. Wealth is in the eyes of the beholder."
–Cozyreaders
"This lovely little tale is definitely a story of growth and finding oneself. Charming and warm in a beautiful setting."
— Beverly J.M.