GET IT NOW!
The first Lotus Bay Mystery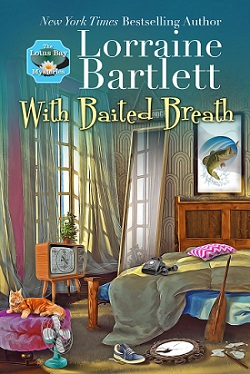 Tori Cannon and her grandfather, Herb, return from her grandmother's funeral, and it's with sadness that she learns the bait shop and small motel they ran has fallen on hard times. Jammed into one of the motel's units is the body of one of Herb's customers, his mouth filled with spikes. The victim had no enemies, except for the rich woman who wanted to level his eyesore of a home. But he's also got a daughter who's resentful her father wasn't a major force in her life, and friends who were anything but.
Tori's friend, Kathy, arrives to help spruce up the property, and the two of them find themselves mixed up in the petty jealousies and deadly consequences that murder entails. Can they save the bait shop and find a murderer before they, too, sleep with the fishes?
Available from the following sites:
Kindle US | Google Play | Apple Books
Kobo | Nook | Smashwords
Also available as a Trade Paperback from:
Amazon | Barnes & Noble | Books A Million
Chapters/Indigo | Bookshop.org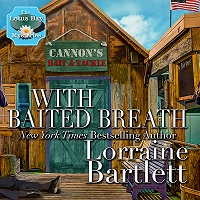 And on audio — Performed by Heather Masters
Audible US | Audible UK | iTunes
Google Play | Audiobooks.com | Kobo
Check out a map of the Cannon Compound & Swans Nest Inn!

"This is a fabulous start in Lorraine Bartlett's new series. The author seemed to know exactly how to draw me hook, line and sinker into the tale. There was quite a bit of humor, especially with Gramps on the scene. The scene has been set and I'm certainly looking forward to reading all about Lotus Bay and some of their not-so-quaint and very quirky residents.
"Quill says: Lorraine Bartlett has just taken the word 'cozy' to a new level when she landed her readership on the shores of Lotus Bay!"
–Feathered Quill Book Reviews
"The ladies have their hands full with solving the murder, attempts to save one business and hopefully starting another. The plot has some lovely twists that I sure didn't see coming. And the story moves at a satisfying and fun pace.
"This series is woman power at its best! These gals are sure of what they want and struggle to make it happen."
–Dig The Reviews
With Baited Breath has "an ending that I didn't see coming. A very enjoyable read."
–Dru's Book Musings
"The reason for the murder in the book is anything but soft and cozy it is all too real, sad, and frightening. This plot-line was particularly well done."
–Here Comes A Mystery
"Fun and enjoyable… (I) look forward to the next in the series. Four stars."
–Fangirl Nation
"Picturing Lotus Bay and the surrounding area made this book intriguing. I honestly was taken a back by the story's turns and plot twists and held my breath in a couple of places."
–A Cup of Tea and a Cozy Mystery
"Tori Cannon will grab your heart from page one and the mystery will hook you from the beginning. Bravo to Lorraine Bartlett for creating great characters and a fascinating story." –Leann Sweeney, New York Times Bestselling Author of the Cats in Trouble Mysteries
"Cozy readers will fall for Lorraine Bartlett's charming Lotus Bay mysteries–hook, line, and sinker!"
–Ellery Adams, New York Times Bestselling Author of the Books By The Bay Mysteries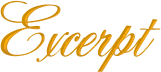 "I'm depressed," Tori admitted. "My grandma's gone, I've lost my job, the bait shop isn't pulling its weight, and Gramps is broke. I'm trying to figure out ways to make this place pay for itself. I was even playing with the idea of resurrecting the Lotus Lodge."
"Really?" Kathy asked, intrigued. "Tell all."
"There's not much to tell. If we can get at least one room going before the fishing derby in August, he could make a couple hundred bucks."
"Why not get all of them ready and your grandfather could make a lot more?"
"Getting him to agree to one will be hard enough."
"What if you had help?" Kathy asked.
A ghost of a smile tugged at Tori's lips. "What are you saying?"
"I've got the next two days off. What if I came out there on my days off for the next few weeks and helped you get the place in shape?"
"Are you crazy?"
"No, you know I've always wanted to run a bed and breakfast."
"The Lotus Lodge is not a B and B."
"But it's in the hospitality business. I'd love to get my hands dirty on a project like that."
Tori sighed. "There's no money to fix it up."
"What about selling some of your grandma's treasures?" Kathy suggested.
"They're more trash than treasure, but yes, I did think about putting a load of them on Craigslist, and having other stuff under a tent by the bait shop."
"Sounds like you've been thinking about this pretty hard."
"Yes, but talking Gramps into reopening the Lodge wouldn't be easy. I mean, it's not just a case of cleaning and painting. There's maintenance, cleaning the rooms after each guest leaves, and all that laundry. Grandma used to do all that way back when."
"He could hire someone to do it."
"At his age, he probably won't want to bother."
"If nothing else, I could at least help you tidy up the place. From what you've said, it sure could use it."
"You've got that right."
"Then why don't I come out tomorrow and plan to spend a couple of days?"
"The house has two tiny guest rooms that once belonged to my dad and aunt. They're both stuffed full of junk and have lumpy old single beds that aren't all that comfortable."
"Didn't you once tell me that the bar across the street rents rooms to fishermen?"
"You'd be roughing it."
"All the more incentive to get the job done fast," Kathy said optimistically.
"Can you afford even their cheap rates right now?"
"I'm saving my money for the future, but I've got enough for a working mini vacation. And my landlady won't mind looking after my cats for a few days."
"I'm going to come into town tomorrow to pick up Daisy and bring back a few of my things. It'll take me a few hours."
"Then why don't I plan to come down in the afternoon?"
"It sure would be good to hang out with you for more than just a couple of hours."
"Then say no more. I'll see you tomorrow."
"Great." Then Tori remembered the body she'd found earlier that day. "Um, there's just one tiny problem."
"Oh?"
"Yeah. Gramps and I were doing a little tour around the grounds when we kind of found a dead body."
Silence greeted that remark.
"It was one of Gramps's long-time customers. He might have just crawled into one of Lotus Lodge's unlocked units and … died."
Again, a long period of silence followed.
"I totally understand if you want to forget the whole idea of coming down," Tori said, her heart sinking.
"Well…" Kathy began, and for a long terrible moment Tori felt all alone and vulnerable. "These things happen."
Tori let out the pent-up breath she'd been holding. She had no clue how Michael Jackson had died. And despite what the deputy had said, she chose to believe that Jackson's death could have been totally innocent.
Or not.
"So, I'll see you tomorrow afternoon," Kathy said at last.
"Okay. 'Til then. And thanks."
=======================================
Available from the following sites:
Kindle | Apple Books
Kobo | Nook | Smashwords
Also available as a Trade Paperback from:
Amazon | Barnes & Noble | Books A Million
Chapters/Indigo | Bookshop.org
And on Audio
Audible US | Audible UK | iTunes | Amazon US | Amazon UK
Google Play | Audiobooks.com | Kobo