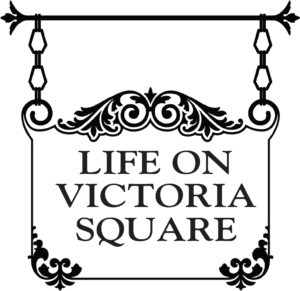 #3 THE BROKEN TEACUP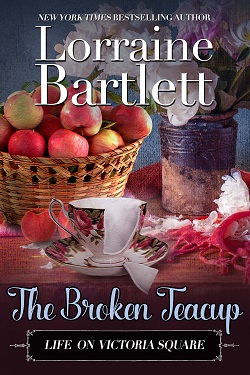 Katie Bonner needs a pick-me-up one cold and gloomy fall day, and the US Mail delivers—literally. A mysterious package arrives at Artisans Alley with her name on it, but the return address is obscured and the treasure inside, a beautiful bone china teacup, is broken. Before Katie can open the accompanying card, she's called away and one of the vendors mistakes the package for trash. Katie makes a quick rescue, but the card is gone. Who sent the cup? What is its significance? Can Katie solve this mini mystery?
Order from:
Kindle | Nook | Apple Books | Kobo | Smashwords | Google Play
  WATCH THE BOOK TRAILER!
---
WHAT AMAZON READERS ARE SAYING ABOUT THE BROKEN TEACUP…
"I'm loving these short "companions " to the Victoria Square (mystery) series. In this one, we get a little insight into Katie Bonner's family, thru a broken teacup."
–Pat D.
"A well written short story, with great pace, and the right amount of intrigue to keep the mystery going until the surprise ending. This book is true to the cozy genre no graphic sex, language, or violence. I recommend this book to Victoria Square Mystery Series Fans, all mystery lovers, and to anyone that is looking for a enjoyable quick read."
–Kim T.
"I like the stories in this series as a chance to get more acquainted with the supporting characters in the book series. Also googled the teacup pattern and maker to learn more about it."
–Mystery Reader